Composted Pine Mulch
Description
Rich in organics, dark in colour and retains moisture longer than other mulches. Continues to decompose over time, slowly releasing nutrients back into the soil. Improves soil's friability and water retention. An excellent soil conditioner.
Environmental Note:  Composted Pine Mulch and Shredded Pine Mulch have the lowest carbon footprint compared to other mulches.  Composted Pine Mulch is sustainable since it is produced using by-products from sawmills and forestry operations.    Pine bark is from Forest Steward Council "FSC®" sawmills.  Composted Pine Mulch & Shredded Pine Mulch have achieved EcoCert recognition, allowing them to be applied in certified organic applications.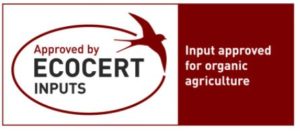 Applications:
A fine textured, attractive mulch
Reapplication is required every year or alternating years
DIY tip: for new flower beds, apply 3″ of mulch to prevent weed growth but still allow water to access the soil
DIY tip: for older flower beds: Apply approximately 1″ to refresh the mulch every year or alternating year, depending on the effectiveness of the mulch.
Please note: Due to variations in monitor settings, we cannot guarantee that the colours displayed on our website will exactly match the colour of the product.  If you have any questions about a particular colour, please contact us prior to ordering for clarification.
---
1 cubic yard bag vs 1 cubic yard bulk
Is a cubic yard bag bigger than a cubic yard in bulk?  No, they are both are the same in volume at 27 cubic feet.  Check out our video!