Our Thawrox Salt contains rock salt, magnesium chloride and a viscosity modifier that increases its effectiveness in low-temperatures, and icy conditions.
2017-2018 winter season:
$165 per cubic yard in bulk
$200 per cubic yard bag
Price is based on a pickup load at our landscape depot at 1971 Old Prescott Road in Greely.
Note: Delivery is available for bulk loads and Spreader service is also available.  Inquire at 613-821-3003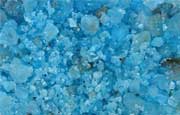 Benefits of Thawrox Salt:
Enhanced low-temperature performance
Expanded melting capacity
Less total chloride into the environment
Reduced corrosiveness on equipment
No leaching
Minimized bounce, scatter and blow-off
A pre-treated product that requires no mixing
Maximized budget resources
Try Thawrox Salt in a half yard or one cubic yard bag! Clean and easy to use.