"Top Soil, Gravel, Sand, Stone and Mulch Delivered Everywhere in Ottawa"
Welcome to our website. Greely Sand & Gravel is one of the largest suppliers of topsoil, gravel, sand, stone, mulch, landscaping and construction products in Eastern Ontario. Founded by Brent Pyper in 1982, and now proudly managed by Brent, his son David and daughter Tara, GS&G is widely known for our exceptional service and high quality products. We look forward to serving you!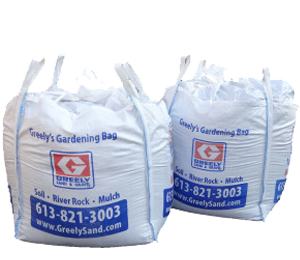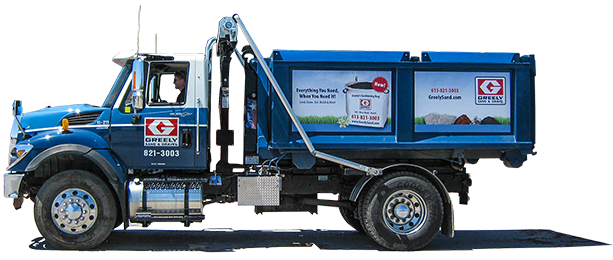 "Everything you need, when you need it!"
Homeowners
As one of Ottawa's largest suppliers of topsoil, gravel, sand, stone and mulch, you can feel confident choosing Greely Sand & Gravel as your landscape supplier. We offer same day delivery and deliver everywhere in Ottawa. We guarantee the best quality, selection and service.
Contractors
If you're an Ottawa contractor, Greely Sand & Gravel has what you need. We provide contractors with landscape and building supplies including topsoil, structural soil and road salt. In addition to being a supplier for many Ottawa contractors, we also provide the rentals needed to get the job done such as excavators, trucks, slingers, dozers and much more!
Municipalities & Schools
If you work for a municipal government or a school, Greely Sand & Gravel can provide you with the City of Ottawa, Ottawa Carleton District School Board, building engineer and architect approved supplies you need. Greely has everything from topsoil, to playground products, turf and engineered soils, road salt, structural soil, grass seed, sod and equipment rentals.