For 2020,  Greely Sand & Gravel Inc. is supporting the Ottawa Food Garden Project.  "Greely Sand and Gravel, who are also partners to the project, have committed to a significant donation of soil. "We are proud to build upon our longstanding community gardening partnerships throughout Ottawa and support this project to ensure families have what they need to get started", says Brent Pyper, owner of Greely Sand and Gravel."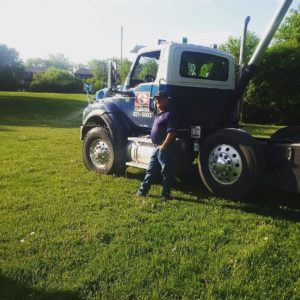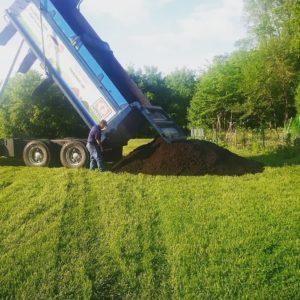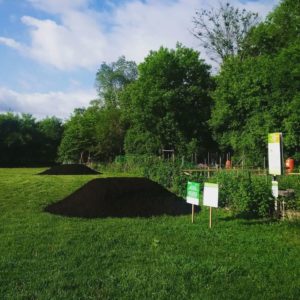 Greely Sand & Gravel Inc. donated organic Topdressing Soil for organic growing and Cedar Mulch for CHEO Hospital's Healing Garden.  A great way to help the lives of young people…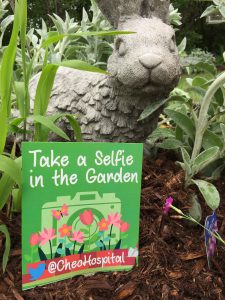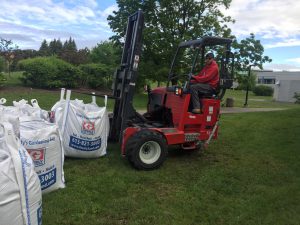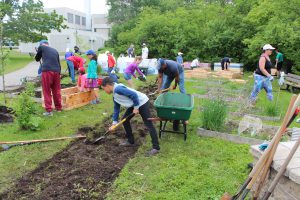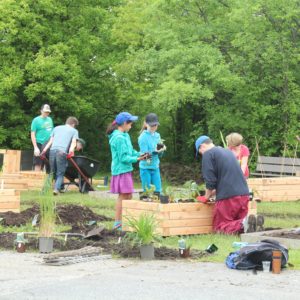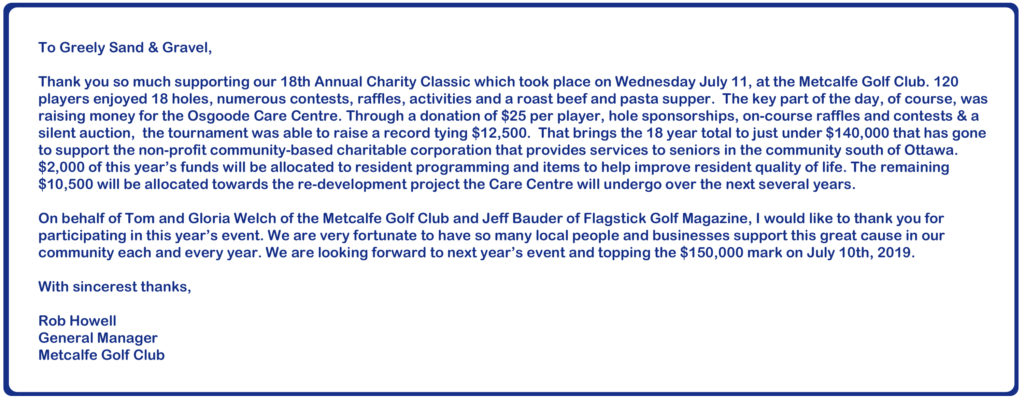 Greely Sand & Gravel Inc. has always and will always lend a helping hand to their community. GS&G has sponsored the Lions Clubs of Metcalfe, Greely, and Osgoode, along with the Greely Players, Metcalfe Co-op Nursery, TheWish Foundation in Greely, Winchester Hospital and the Greely Elementary school.
Numerous products, including soils, crushed stone, mulches, sandfill and Ottawa Playground Sand has been provided to the Metcalfe Fair, the Kars Fair, Canada Day and the Winter Carnival in Greely, the Osgoode Care Centre, St. Catherine's Elementary School, Castor Valley Elementary School, and Shepherds of Good Hope – Hope Garden.
In the spring of 2011, GS&G generously donated $21,650, with the help of our dedicated customers, to support the Breast Cancer Society of Canada.
And in the spring of 2012, GS&G did the impossible, transforming loads of top quality soil, stone, sand and mulch into loads of money for the Childrens' Hospital of Eastern Ontario (CHEO). GS&G donated $5 from every household load of landscaping supplies, picked up or delivered.  As a result, GS&G generously donated $25,380, with the help of our dedicated customers, to support CHEO.
Year after year, Greely Sand & Gravel Inc. continues to support CHEO's Dream of A Lifetime. Greely Sand & Gravel Inc. Inc's giving just keeps on growing!
To honour GS&G for their involvement in the community, we were awarded the Osgoode Ward Special Business Commendation Award "in recognition of outstanding volunteerism that has made significant contributions to ensuring residents have opportunities to become active and involved in the community."
GS&G provided a helping hand to Greely's fire department. A pumping station was built on our site to allow easy and quick access to fill their fire trucks with clean water to better serve the Greely area in emergencies.
GS&G has established a Tom Thompson Memorial Scholarship Fund (an award set-up for a long time friend and employee) to encourage education and help support children or grandchildren of their employees.
GS&G is always there to help the local community.  We are members of the Greely Business Association (GBA), as well as the Osgoode Ward Business Association (OWBA).