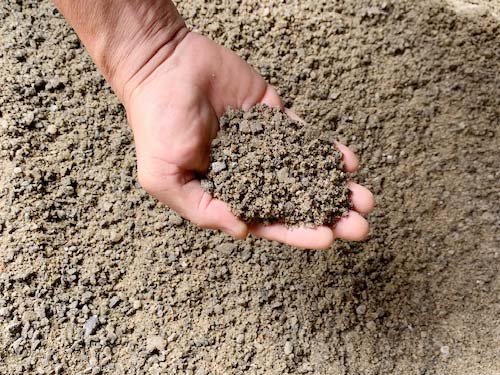 Greely Sand & Gravel Inc.'s Road Salt is a Salt and Sand blend of 40% coarse sand, 40% chip stone and 20% rock salt.   An economical solution for ice control!
$95.00 per cubic yard (2020-2021 Winter Pricing)
Price is based on a pickup load at our landscape depot at 1971 Old Prescott Road in Greely.
Bulk load delivery and spreader service are available.
Characteristics of Salt & Sand:
Salt & Sand Mix is used for traction on icy or snow covered surfaces. It offers a very visual effect upon spreading and allows for better coverage over uneven surfaces.
South-East Depot
1971 Old Prescott Road, Greely, ON, Canada
Time of Operation
7:00 am to 4:00 pm