Now 10 Great Reasons to Choose Greely's Topdressing Soil™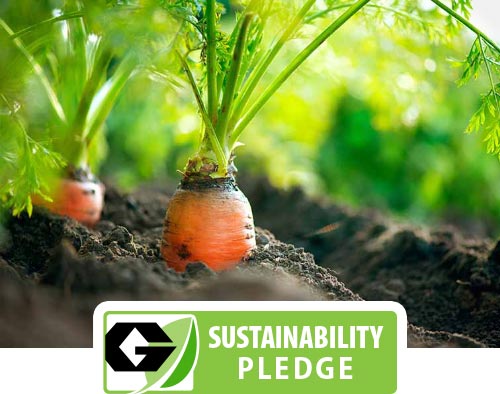 As the Pyper family's custom soil recipe, Greely's Topdressing Soil™ has an over 40-year track record of providing exceptional results to Ottawa families.
We care deeply about the product and will always guarantee the best quality.
We know what goes into every batch—our soil is reliable every time and has been made by our family the same way for over 40 years.
We test Greely's Topdressing Soil™ frequently in-house and through an external lab to guarantee the highest quality every time.
Greely's Topdressing Soil™ is proven to make lawns and gardens grow thicker and with more colour than any other soil on the market.
Greely's Topdressing Soil™ is high in nutrients and never contains manure—this cuts out the risk of e-coli and mould contamination.
Our soil is blended using the finest quality screeners in the industry leaving you with minimal unwanted twigs or rocks in your soil—you get consistent, fluffy, easy-to-spread soil with every order.
You never have to worry about old, poor quality soil being delivered to your house because Greely's Topdressing Soil™ is always fresh and consistently delivers great results.
We offer every customer our 100% satisfaction guarantee. We're positive you'll get the result you expect.
Greely's Topdressing Soil™ is now approved for use in organic growing!
The Best Ottawa Topsoil for Over 40 Years
The Story Behind Our Topdressing Soil
Perfected over 40 years ago by the Pyper family, Greely's Topdressing Soil™ is the ideal solution for homeowners who want the best lawn, flowerbeds or vegetable gardens in the neighbourhood. Greely's Topdressing Soil™ is now approved for organic growing and the soil of choice for hundreds of Ottawa homeowners. Our trademarked recipe has stayed the same for four decades—that means you can rest assured knowing you're getting the absolute best topdressing soil every time.
Greely's Topdressing Soil™ makes flowers and vegetables grow stronger, larger and more vibrantly and is always delivered fresh to your house—you never have to worry about getting an order of old, poor quality soil. We guarantee only the best results and we stand behind every ingredient that goes into every batch—that's the Pyper family promise to you.
Proven Results, From Our Family to Yours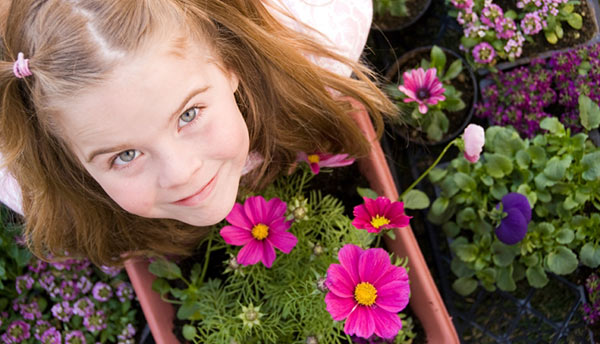 Our trademarked blend of Greely's Topdressing Soil™ dates back more than 40 years to the founding of Greely Sand & Gravel Inc. in 1982. Made with high-nutrient peat, pasteurized mushroom compost and our traditional topsoil, our topdressing soil is made to deliver the best results in Ottawa.
At GS&G, our family puts more effort into making our soil than anyone else in the industry. We do this for one simple reason—we care deeply about our product and our customers. Each and every batch of Greely's Topdressing Soil™ is mixed and delivered with the same care as if you were part of our family.
We're one of the few Ottawa topsoil suppliers that uses high nutrient, pasteurized mushroom compost instead of manure. This cuts down the risk of mould and e-coli contamination, and ensures that our soil remains consistent and effective for Ottawa's homeowners and landscapers. We also screen every batch of Greely's Topdressing Soil™ using the finest equipment in the industry. This minimizes the risk of unwanted rocks or twigs that may end up in your family's soil.
Finally, our soil is tested in-house and in an independent laboratory to ensure the most consistent nutrient and pH level balance of any soil available in Ottawa. Our soil experts have repeated Greely's Topdressing Soil™ testing process over the past 40 years, so we know that our customers get nothing but the best with every delivery.
The Very Best Topdressing Soil in Ottawa
The bottom line is we know what goes into every batch of topdressing soil, and we test and track the quality of our product to guarantee its consistency every time. This attention to detail and passion for supplying only the very best product has made Greely's Topdressing Soil™ one of the most trusted soil products in Ottawa and the surrounding area.
We are proud that Greely's Topdressing Soil™ is used in a wide variety of residential, commercial and government gardens, including:
National Capital Commission
Parliament Hill
Ottawa Tulip Festival
Experimental Farm
Lansdowne Park
Whether you're patching up holes in your lawn, growing a vegetable garden in your backyard, or creating an award-winning flower garden, Greely's Topdressing Soil™ delivers exceptional results consistently for every gardening project.
Order Your Bag Today
Are you ready to get started with growing your dream lawn or garden using Greely's Topdressing Soil™? Did you know that our Topdressing Soil is now certified for organic growing at no additional charge to you? Use our online store today to place your order. We'll deliver it right to your doorstep!
Or, if you'd like to learn more about Greely's Topdressing Soil™, contact us today to speak with one of our soil experts.
Purchase Bag of Topdressing Soil™ Today