Benefits: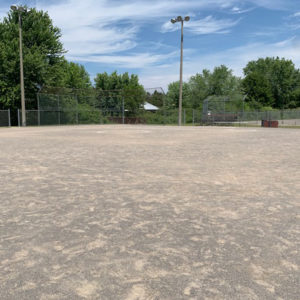 Works quickly to dry up puddles for faster return to play.
The firm traction allows for quick starts and stops. As well, it helps prevent ankle injuries and other accidents.
Eliminates sharp stones that may cause scrapes or cuts.
Less maintenance because of the unique formula, which allows for more playing time.
Better ball deflection, which provides for a better and faster-moving game.
Best if installed at a 4″-6″ depth on a base of prepared native soil.  Sand is not acceptable as a base.
Please note that Greely's Infield Mixes are not available online. For information on how to order, contact Greely Sand & Gravel Inc. today.