Topdressing your lawn or starting a new lawn from scratch can seem like overwhelming tasks. Before you even get outside to start the project, there are many decisions regarding materials. Should you use seed or sod? Screened topsoil or a topsoil blend? And what is the difference between coated and non-coated grass seed? How do you know which seed is right for your project?
At Greely Sand & Gravel, we take the time to thoroughly research and carefully source all our products so that we can ensure our customers get the best material for their job. When you purchase from us, you can rest assured that you are getting the very best, and our knowledgeable team will help you select a product that is just right for your needs!
Selecting the Right Grass Seed
When it comes to selecting grass seed, there are many different products on the market at various price points. It can be hard to know the differences between products and what you should look for in quality grass seed. The first step is to assess the area you are trying to cover. How many square feet of lawn do you need to cover? Is the area primarily in the shade, or does it get full sun exposure? Once you have determined these key factors, you will know how much grass seed you need and whether you should look for a particular product that works well in more shaded areas.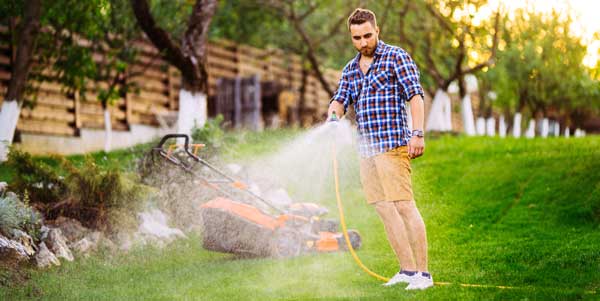 Should I Use Coated or Uncoated Grass Seed?
An important thing to look for when purchasing grass seed is whether the seed is coated or not. Many companies that produce grass seed add a coating that is said to help with even distribution, water retention, and fertilizing the seed as it germinates. While these things may sound great, the reality is that often the coating used acts as little more than a filler, meaning that you get less seed in each bag and will likely end up spending more money on grass seed as opposed to selecting a non-coated option. Additionally, if you use high-quality soil with your seed, such as our Greely's Topdressing Soil, the soil blend itself provides moisture retention and fresh, natural fertilizer to your grass seed.
What Kind of Grass Seed Should I Buy?
Another factor you may be wondering is what kind of grass seed to purchase. From Kentucky Blue Grass to Ryegrass, there are many types, each with its advantages. At Greely Sand & Gravel, we sell three different selections of grass seed, all of which feature a premium blend of different types of grass seed at a carefully calculated ratio to give you a full, luscious-looking lawn. All three options are non-coated seed, ensuring you get 100% grass seed with no fillers. Choose from:
All three options will be available for pick up at both our landscape depots as of mid-April. Visit us at our south or west end locations to stock up on grass seed and learn more about all the great landscaping products we offer!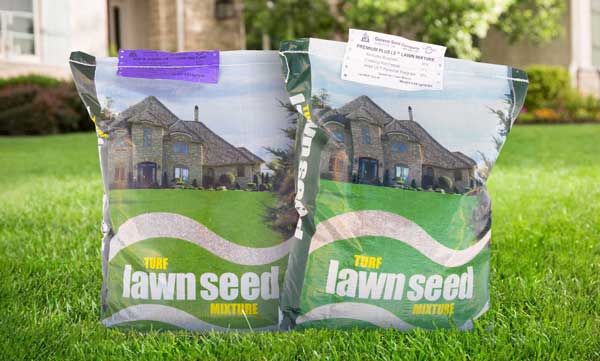 If you have questions about choosing the right grass seed or would like assistance with placing your order, please give our office a call…we would be happy to help!