Record snowfalls, freezing cold temperatures – if you are living in Ontario right now, it can be hard to believe that in just a few short months, spring will be here again! Whether your goal for this year is to maintain the health and beauty of your lawn and gardens or you have some bigger projects coming up, making a plan ahead of time is one of the best ways to guarantee success. So why not forget about winter for a moment and think about warmer days ahead while you browse our project ideas below!
New Outdoor Home Projects
Maybe this is the year you try vegetable gardening or growing your favourite flowers to enjoy at home all season long. Or perhaps you're getting ready to start a fresh lawn from scratch. Starting a new project may be daunting, but with our wide array of high-quality landscaping products, your new lawn, garden, or flowerbed can soon be a reality!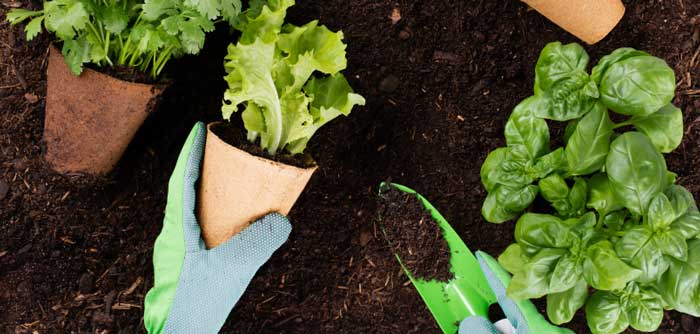 When it comes to lawns, we have you covered from the ground up. Start with a generous layer of our premium screened topsoil to create the perfect base for your new grass. Our bulk load delivery options make it quick and convenient to have the right amount of soil delivered right to your door. We also offer a variety of excellent options for grass seed – perfect, hearty blends for areas with varying amounts of sun exposure. Or if you are considering sod, we can deliver freshly cut, lush rolls when you need them.
Looking to add a garden or flowerbed to your property? Greely's Topdressing Soil is great for organic growing and is one of the most sought-after soil blends in the region. Delivering proven results for decades, this locally blended triple mix combines screened topsoil, peat, and mushroom compost to provide structure, nutrients, and moisture retention for your plants.
Maintenance & Restoration Projects
Even the most beautiful properties need lots of TLC to stay looking their best! From topdressing your lawn to topping up your mulch or decorative stone, there is always something to do around the yard. Our team is ready to help you with recommendations for the best products to keep your lawn and garden in tip-top shape.
We have products and services to help you:
Level an existing patio or walkway
Freshen up an old garden or flowerbed
Top up your mulch or decorative stone
Topdress and overseed your lawn
Restore definition to parts of your lawn or garden
Dispose of waste, excess soil, leaves, and overgrowth from around your property
Just like a fresh coat of paint can change the whole look of your home, a new layer of mulch or the addition of some decorative stone or an accent boulder can change the whole look of your property and greatly increase curb appeal.
Make this the year you finally start making your landscaping dreams a reality! Visit our informative and convenient online store to browse our products and services and learn more about our locations and delivery options. If you order now, you can still get last year's price, so start planning now. Once you know what you need, you can place an order online to be first in line for product delivery in the Spring!
Have questions? Give us a call today at 613-821-3003. Our friendly and knowledgeable team will be happy to help you get started. Happy planning!