Greely's Landscape Depots – Locations & Pick-Up Price List
Greely Sand & Gravel offers two customer-friendly landscape depots at either end of Ottawa. Both of our depots are clean, safe and easy to use. If you have a pick-up truck or trailer, we are able to load it with our convenient  1 cubic yard bucket.  Keep in mind if your truck has a cap, we will not be able to load you with our loader; therefore, you would need to load yourself.  Please note: Any trucks or trailers being loaded must be safe and meet MTO standards.  Please bring a tarp to cover your load before leaving our yard.
If you do not have a truck or trailer, there are many other means of picking up a product you desire – compost containers, recycle bins, pails, and much more. GS&G would be happy to help you complete any sized order, no matter how big or small.
Notice: Our West-End Landscape Depot is now closed and will reopen spring 2018!
Pick-Up Price List
Click here: Pick-Up Price List 2017
If you have any questions please call 613.821.3003.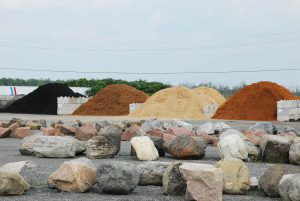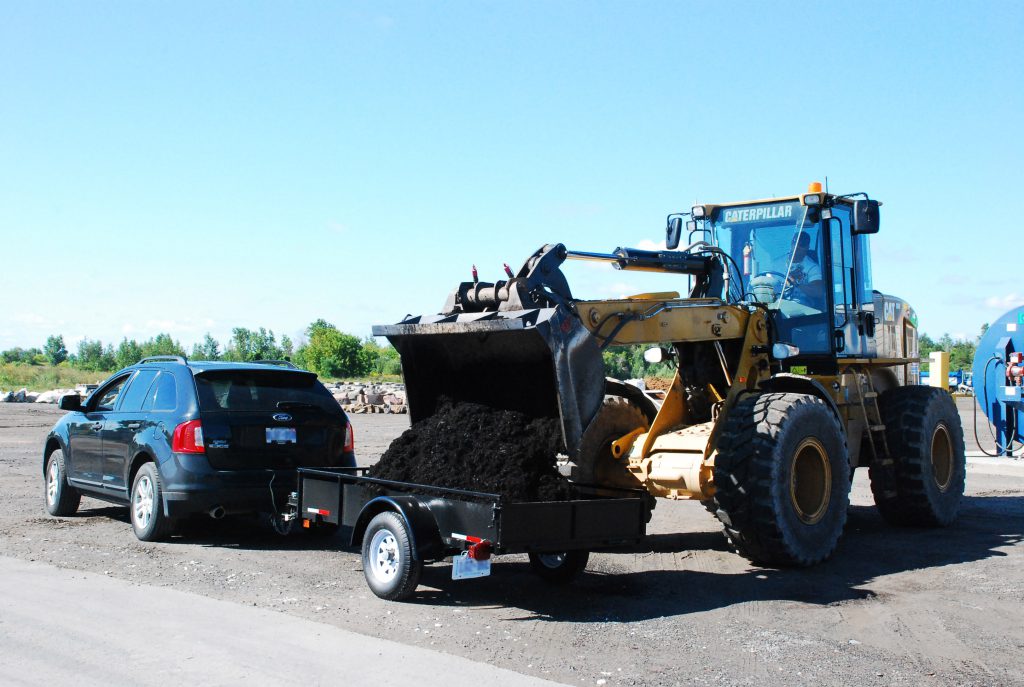 Our Locations
Main Office & South-East Landscape Depot
1971 Old Prescott Road
Greely, Ontario, Canada
K4P 1N6
[Get Directions]
All products are available at South-East Landscape Depot
West-End Landscape Depot
4550 Cambrian Rd. (Near Moodie Dr. & Trail Rd.)
Nepean, Ontario, Canada
K2J 4S9
[Get Directions]
What products are available at your West End landscape depot?
The list of products available at our West End landscape depot include:
Soil & Compost
Topdressing Soil
Screened Topsoil
Gro-Max Soil
Mushroom Compost
Mulch
Composted Pine Mulch
Shredded Pine Mulch
Shredded Black Pine Mulch
Shredded Cedar Mulch
Shredded Black Cedar Mulch
Shredded Red Cedar Mulch
Red Enviromulch
Landscapers' Cedar Mulch
Cedar Weave Mulch
Decorative Stone & River Rock
3/8″-5/8″ Riverwash Stone
7/8″-1″ Riverwash Stone
1 1/2″ Riverwash Stone
2″-5″ Riverwash Stone
1″-4″ Renfrew River Rock
1″ Brick Chips in 12kg bags
Sand
Washed Brick Sand
Washed Concrete Sand
Hydro Sand
Ottawa Playground Sand
Crushed & Clear Stone
Stone Dust
7/8″ Crushed Stone
3/8″ Clear Stone
7/8″ Clear Stone
Tour Our Main Facility
Care to take an up close and personal tour of our depot and offices at Old Prescott Road?