Greely Sand & Gravel Inc. offers two customer-friendly landscape depots at either end of Ottawa. Both of our depots are clean, safe and easy to use. If you have a pick-up truck or trailer, we are able to load it with our convenient  1 cubic yard bucket.  Keep in mind if your truck has a cap, we will not be able to load you with our loader; therefore, you would need to load yourself.  Please note: Any trucks or trailers being loaded must be safe and meet MTO standards.  Please bring a tarp to cover your load before leaving our yard.
If you do not have a truck or trailer, there are many other means of picking up a product you desire – compost containers, recycle bins, pails, and much more. GS&G would be happy to help you complete any sized order, no matter how big or small.
Pick-Up Price List
Click here: South-East Landscape Depot Price List 2019
Click here: West-End Landscape Depot Price List 2019
If you have any questions, please call us at 613.821.3003.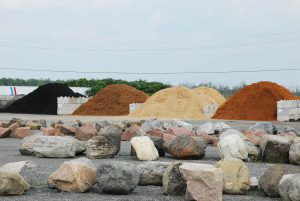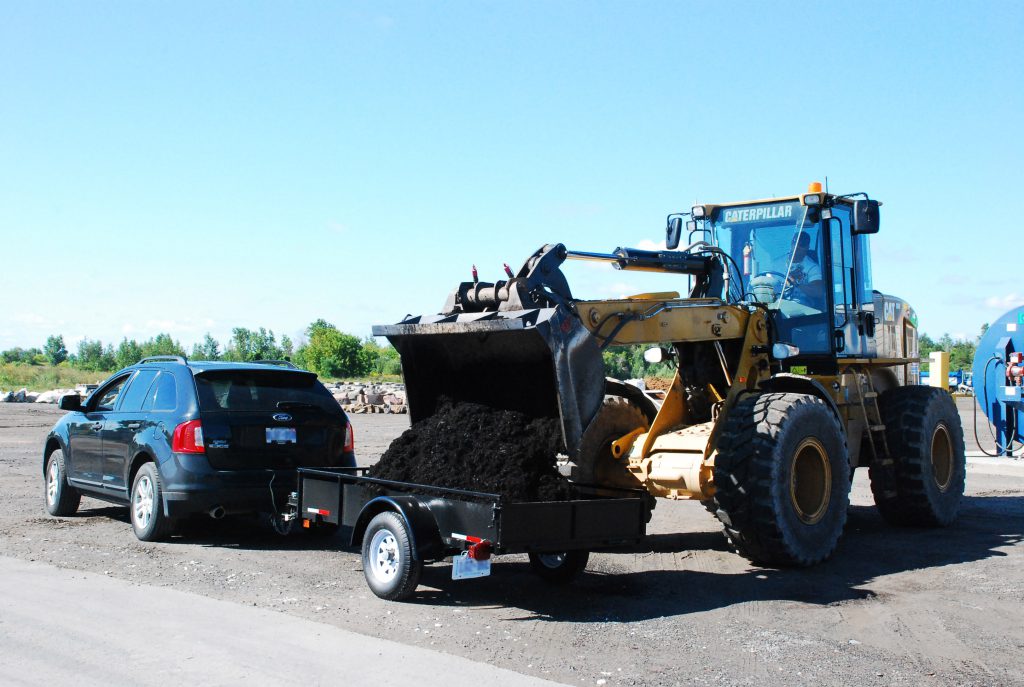 Our Locations
Main Office & South-East Landscape Depot
1971 Old Prescott Road
Greely, Ontario, Canada
K4P 1N6
[Get Directions]
All products are available at South-East Landscape Depot
West-End Landscape Depot
The West-End Landscape Depot is now closed for the 2019/2020 winter season.
3350 Moodie Drive
Nepean, Ontario, Canada
K2J 4S9
[Get Directions]
Tour Our Main Facility
Care to take an up close and personal tour of our depot and offices at Old Prescott Road?