With Promo Code
SPRING2021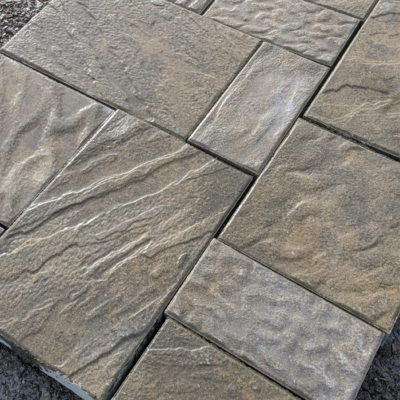 Greely's selection of pavers and patio stones offers endless possibilities for your landscape construction projects. You can enhance your property by adding interlocking stone pavers to your garden wall, walkway, front steps, patio, or other outdoor space. This type of feature will provide your space with an intricate design of stonework that can create a unique visual appeal to your property.
Available in different models and hues, Greely pavers can meet all your landscaping needs and reflect even the most individualized styles.
Pavers are:
An affordable option that adds value to your home
Easy to maintain and long-lasting
Available in a variety of colours and stone materials
You can get our pavers and patio stones delivered in half and full skids. We deliver all over Ottawa and the Valley, including Orleans, Kanata, and even Kemptville.
Have any questions? Send us a message today and find out more about our paver and patio stones selection.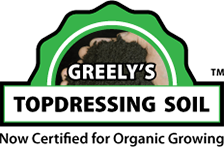 Why Choose Greely?
Greely Sand & Gravel Inc. is one of the largest suppliers of topsoil, gravel, sand, stone, mulch, landscaping and construction products in Eastern Ontario. Founded by Brent Pyper in 1982, and now proudly managed by Brent, his son David and daughter Tara, Greely is widely known for our exceptional service and high quality products. We look forward to serving you!
With our guarantee to deliver premium topsoil, gravel, sand, stone, mulch and more at an affordable price, it's always been easy to choose Greely Sand & Gravel Inc. Now with our quick and clean garden bags, getting landscape supplies from Greely is more convenient than ever.
Advantages of Truck Loads
More economical for larger purchases
Available in three convenient delivery options:

Single truck loads
Split trucks (two different materials)
Mini roll-off containers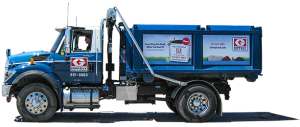 Advantages of Cubic Yard Bags
Available in convenient quarter, half and full cubic yard bags
Available for all of our top selling products
Keeps wasted material to a minimum
Protects material from the weather
Convenient and reduced mess on your driveway
Easily placed on your driveway or front yard using either our Moffett forklift